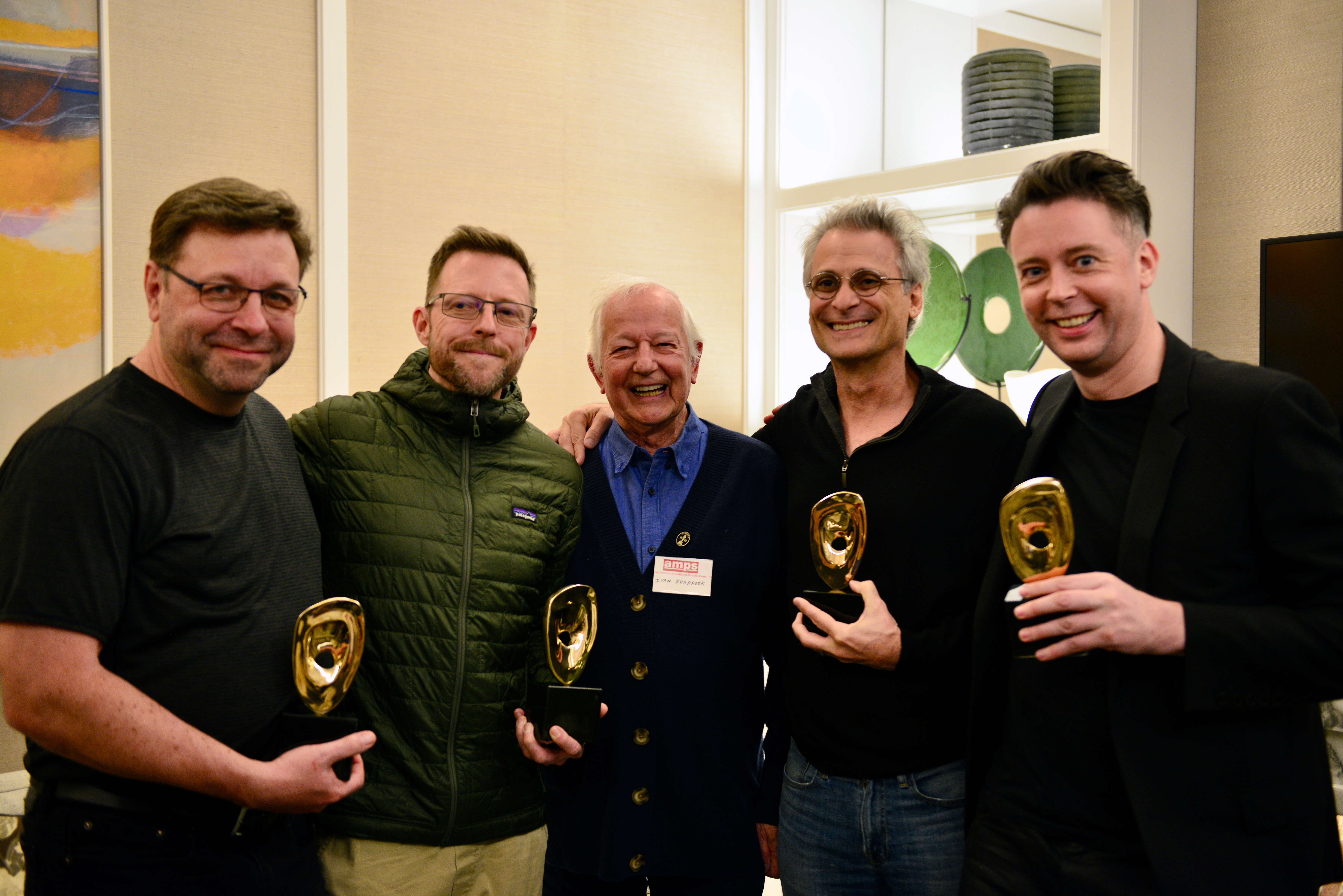 Ron Bartlett, Mac Ruth, Ivan Sharrock
Mark Mangini and Theo Green
NEWS SEARCH
Search all news articles...
NEWS
Some news items are only available to logged in Members.
---
1917 wins AMPS Film Sound Award: AMPS Members honoured.
Tuesday, 21st January 2020
The first world war epic 1917 has won the 7th AMPS Awards: Excellence in Sound for a Feature Film. Congratulations to the winners: Stuart Wilson AMPS, Hugh Sherlock, Rachael Tate, Thomas Fennell, Oliver Tarney AMPS and Mark Taylor. The soundtrack for this immersive drama that leads the viewer through the trenches and battlefields of northern France, maintains the tension and emotions throughout this groundbreaking film, gripping audiences worldwide.


AMPS Awards recognise the value of clear intelligible dialogue in a Feature Film or Television Drama, so in addition to the traditional heads of department, we also honour Key Sound 1st Assistants (Boom Operators) and Supervising Dialogue/ADR Editors. Reflecting the importance AMPS attaches to the acquisition, editing and mixing of the spoken words.

The whole team can be truly proud of their combined professional talent. 1917 has also won the MPSE Golden Reel Outstanding Achievement in Sound Editing – Dialogue/ADR, and is nominated for Sound in the BAFTAs and OSCARS. We wish them success in those final ballots.

The AMPS Awards Group

AMPS Awards are sponsored by Dolby, Sennheiser and Twickenham Film Studios.