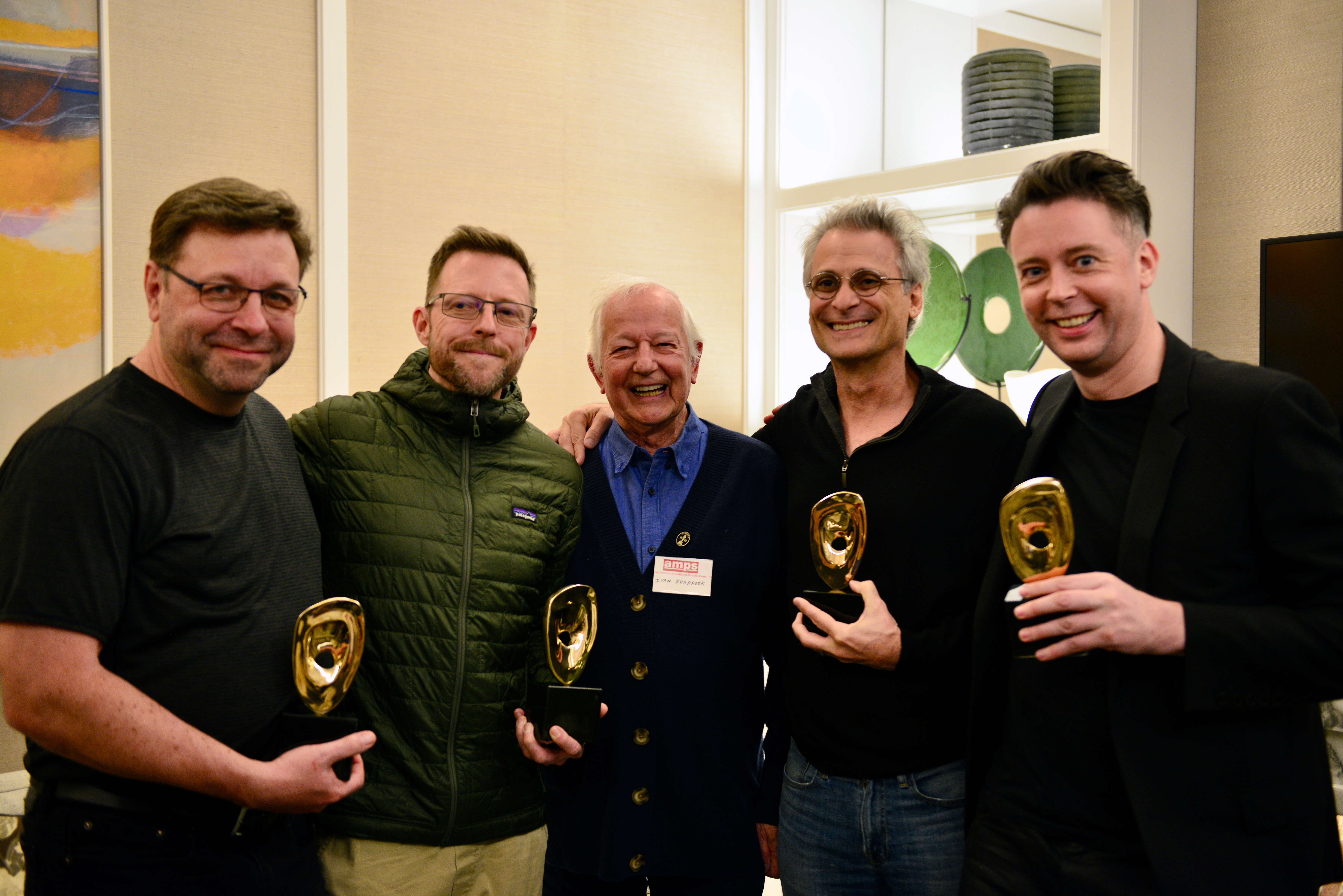 Ron Bartlett, Mac Ruth, Ivan Sharrock
Mark Mangini and Theo Green
NEWS SEARCH
Search all news articles...
NEWS
Some news items are only available to logged in Members.
---
8th Technical Award Nominee's Announced
Monday, 9th August 2021
Following our recent membership ballot, AMPS is delighted to congratulate the following nominees for the 8th Technical Awards.

Excellence in a Production Hardware or Software Audio Product:
Sound Devices CL16 Control Surface
Tentacle Sync Tentacle Track E
Sound Devices Noise Assist
Sound Devices Mic2Wav with Conform
Excellence in a Post-Production Hardware or Software Audio Product:

Accentize DeRoom Pro
Cargo Cult Match Box
Nugen Audio Paragon
Kraken Dialogue Editor's Toolkit v1.2
Sound Particles Sound Particles 2.1

The final ballot to decide the winners will open on Friday 13th August 2021 and close on Wednesday 25th August 2021. The results will be announced, and the awards presentations made at an AMPS Awards Ceremony which will be held later this year. Details of the event to be announced soon.

With grateful thanks to our awards sponsors:
and support from The University of Greenwich
We congratulate all the Nominees and wish them luck in the forthcoming ballot for the winners.