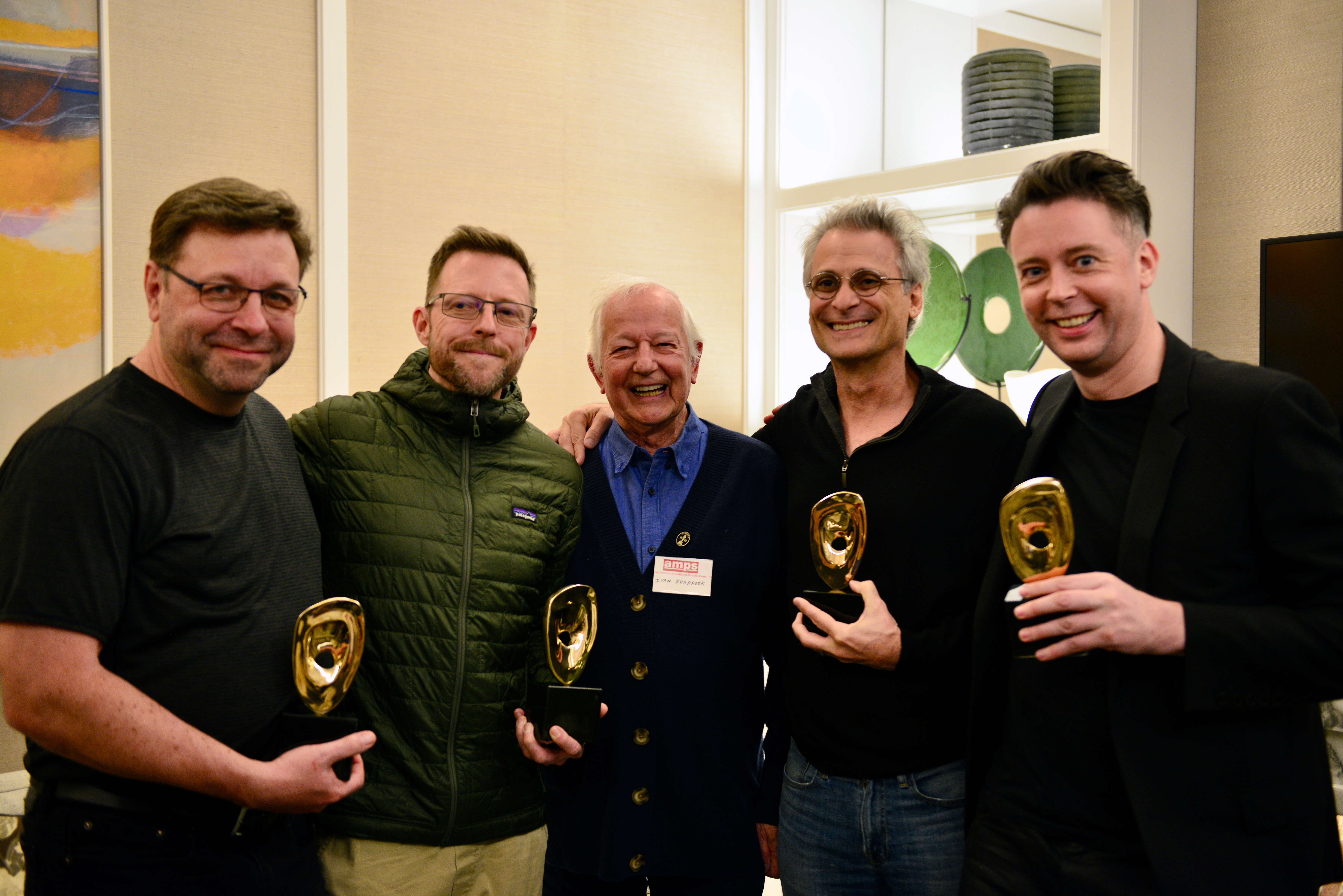 Ron Bartlett, Mac Ruth, Ivan Sharrock
Mark Mangini and Theo Green
NEWS SEARCH
Search all news articles...
NEWS
Some news items are only available to logged in Members.
---
AMPS Member is Winner of this years Craft Award
Tuesday, 10th December 2019
On Friday December 6th the 29th annual Women in Film and TV awards took place. The awards celebrate the years most talented and inspiring women in Film and TV across 14 categories. We are proud to say that AMPS council member Judi Lee Headman was the winner of this years Craft award, which was presented to her by Britannia star David Morrissey.
Judi is a production sound mixer whos credits include Britannia, The Tunnel, The Capture and Holby City. She has a proven track record of delivering the highest quality of location sound to world-class, award-winning television productions. She was also the first women to be elected to AMPS council. Her excellent reputation and hard work on every production she is involved in made sure she was a deserving winner of this years award.
Congratulations Judi
Photos courtesy of WFTV