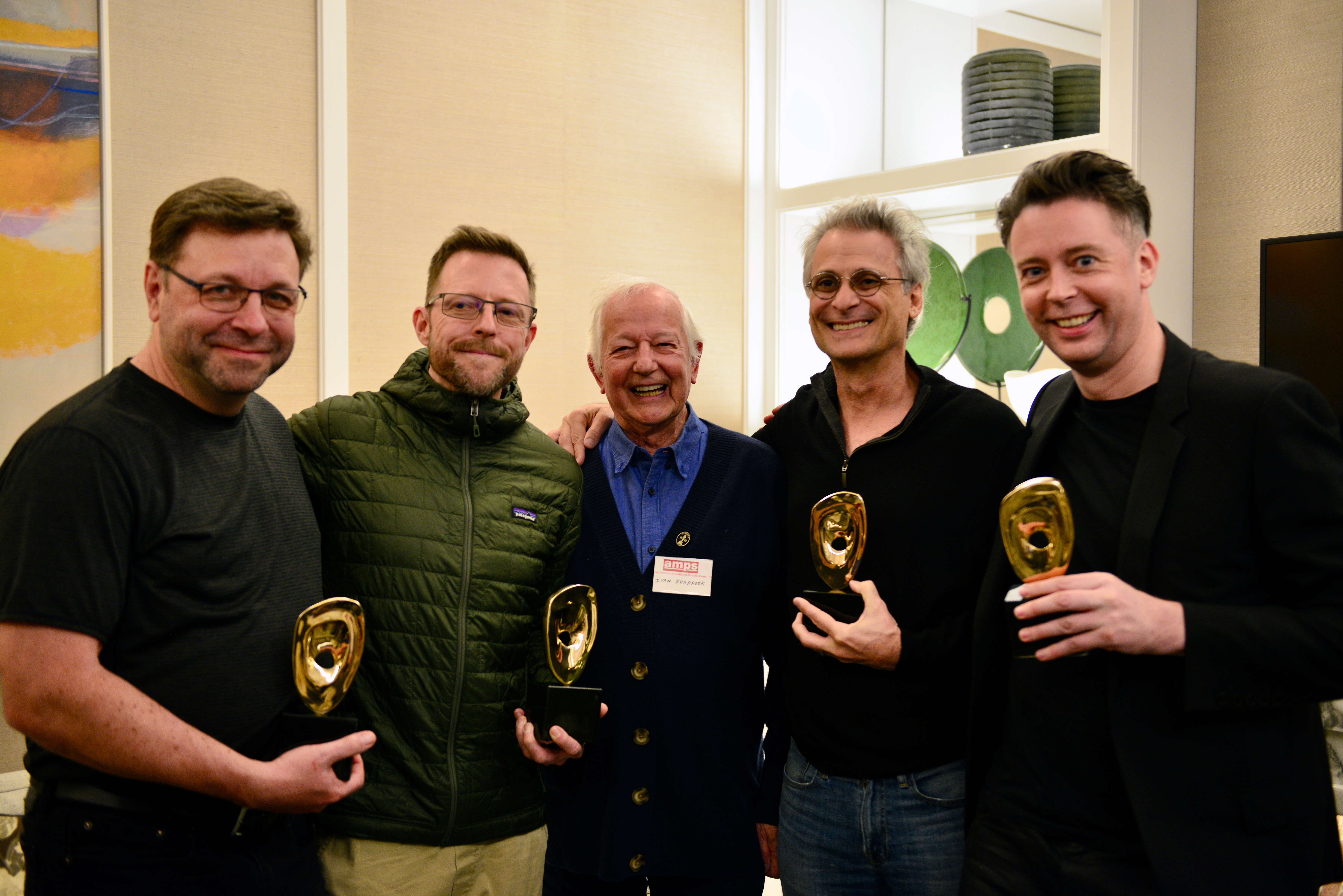 Ron Bartlett, Mac Ruth, Ivan Sharrock
Mark Mangini and Theo Green
NEWS SEARCH
Search all news articles...
NEWS
Some news items are only available to logged in Members.
---
6th AMPS Film Awards Nominations
Thursday, 17th January 2019
6th AMPS FILM AWARD NOMINATIONS

The Nominations for the 6th Annual AMPS Award; Excellence in Sound for a Feature Film are:

A QUIET PLACE
Michael Barosky, Frank J. Graziadei, Robert Jackson, Ethan Van Der Ryn, Brandon Proctor

A STAR IS BORN
Steve Morrow, Craig Dollinger, Kira Roessler, Alan Robert Murray, Tom Ozanich

BOHEMIAN RHAPSODY
John Casali AMPS, Chris Murphy, Nina Hartstone AMPS, John Warhurst, Paul Massey

FIRST MAN
Mary H. Ellis, James Peterson, Susan Dawes, Ai-Ling Lee, Jon Taylor

ROMA
Jose Antonio Garcia, Ernesto Munoz, Carlos Honc Navarro, Sergio Diaz, Skip Lievsay

Congratulations to all involved in creating these worthy soundtracks. The final ballot will open soon giving voting members the difficult choice of choosing a winner from these excellent Nominations.

The AMPS Awards Adjudication Panel

AMPS Awards are sponsored by Dolby Laboratories, Sennheiser, Twickenham Studios and Goldcrest.