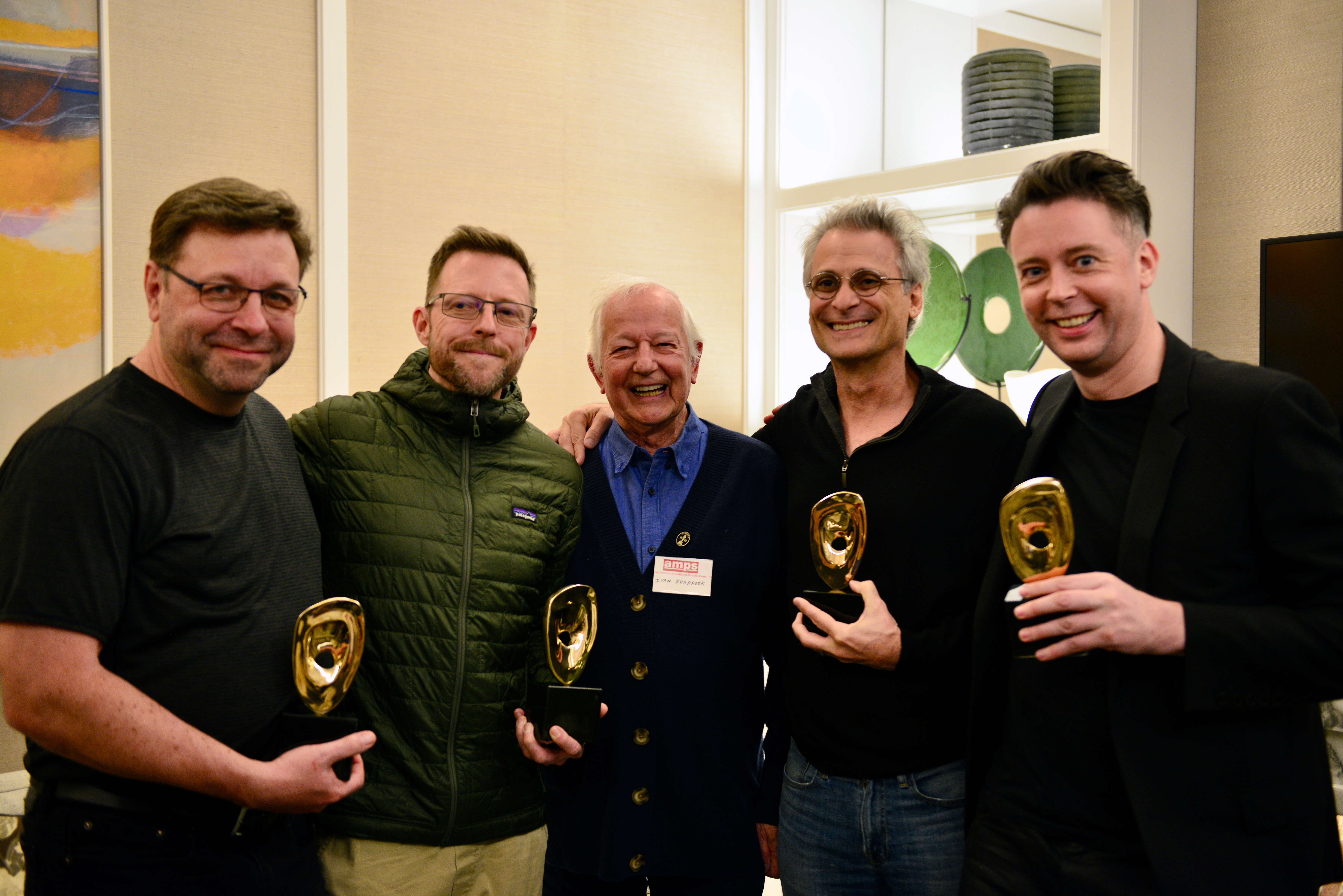 Ron Bartlett, Mac Ruth, Ivan Sharrock
Mark Mangini and Theo Green
NEWS SEARCH
Search all news articles...
NEWS
Some news items are only available to logged in Members.
---
AMPS leads the way in Awards recognition as Bohemian Rhapsody wins two OSCARS for Sound:
Monday, 25th February 2019
After winning the 6th AMPS Film Sound Award Award, the crews went on to pick up BAFTAs, M.P.S.E. Golden Reel trophies for Dialogue/ADR and Music Editing, a C.A.S. Award for Sound Mixing, plus OSCARS for both Sound Mixing and Sound Editing. Proving once again that the honours conferred by the AMPS Voting Membership can be replicated in later Sound Award ballots (and may even have influenced them?).
Among the winning Production and Post Production crews are three AMPS Members, our congratulations to John Casali AMPS, Paul Massey, John Warhurst, Nina Hartstone AMPS and Tim Cavagin AMPS.
'THEY ARE THE CHAMPIONS!'