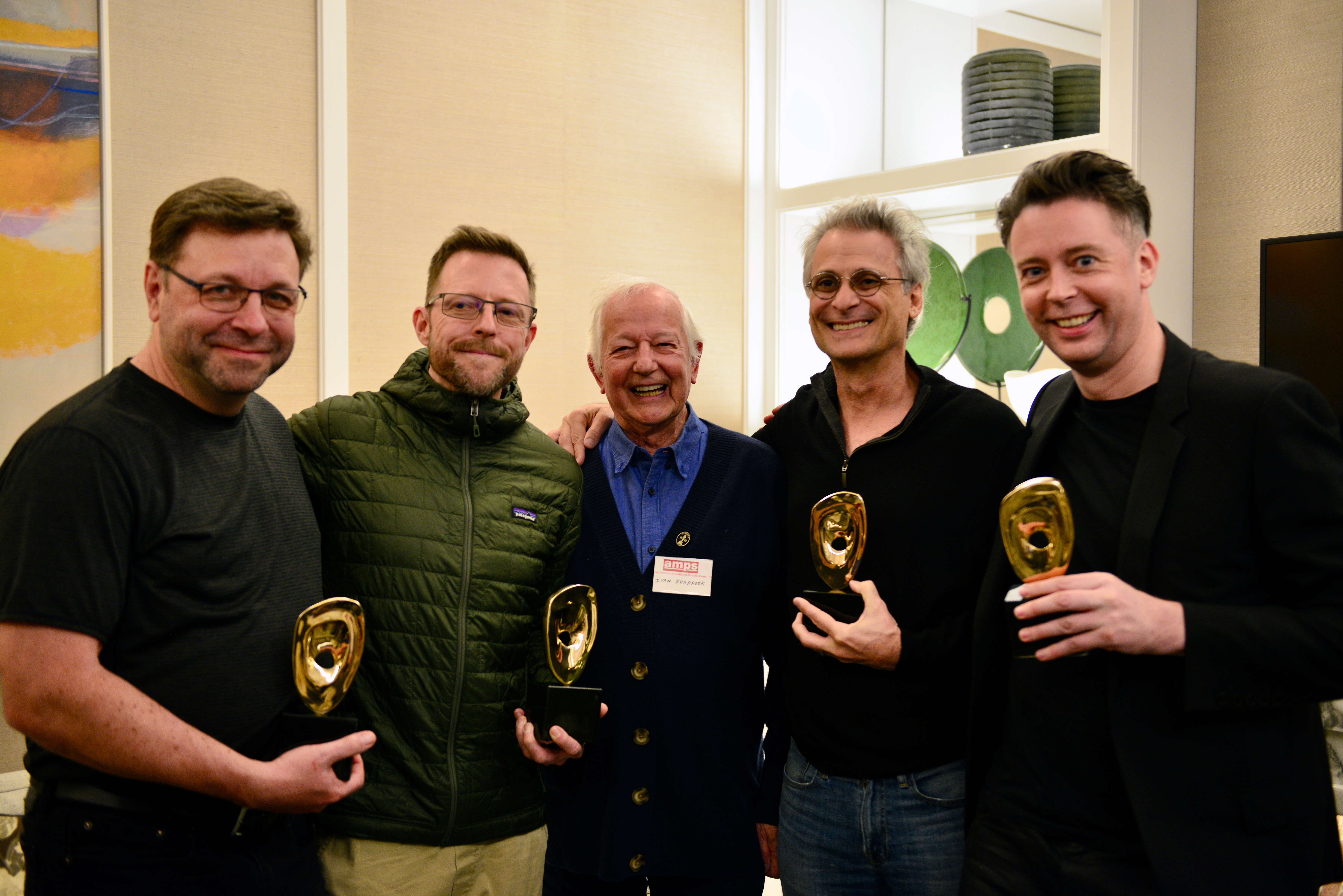 Ron Bartlett, Mac Ruth, Ivan Sharrock
Mark Mangini and Theo Green
NEWS SEARCH
Search all news articles...
NEWS
Some news items are only available to logged in Members.
---
Black Lives Matter
Friday, 5th June 2020
AMPS supports any attempts to end racism and discrimination. We stand in solidarity with those fighting for change. We need to listen more, to learn more, to understand more, to do more and to change more.

What can we do as individuals? Here are some suggestions to explore...
Black Britain on Film (Free)
https://player.bfi.org.uk/free/collection/black-lives
13th (Netflix)
When They See Us (Netflix)
Oprah Winfrey Presents: When They See Us Now (Netflix)
Dear White People (Netflix)
The Hate U Give (Youtube/Amazon Prime)
King in the Wilderness (HBO/Google Play)
The Central Park Five (Amazon Prime)

Podcasts:
1619 (New York Times)
About Race
Code Switch (NPR)
Intersectionality Matters! Hosted by Kimberlé Crenshaw
Momentum: A Race Forward Podcast
Pod for the Cause (Leadership Conference on Civil and Human Rights)
Seeing White
Parenting Forward podcast episode 'Five Pandemic Parenting Lessons with Cindy Wang Brandt'
Fare of the Free Child

White Fragility by Robin DiAngelo
How to be an Anti-Racist by Ibram X. Kendi
The New Jim Crow by Michelle Alexander
The Bluest Eye by Toni Morrison
They Can't Kill Us All by Wesley Lowery
On behalf of AMPS Council
www.amps.net