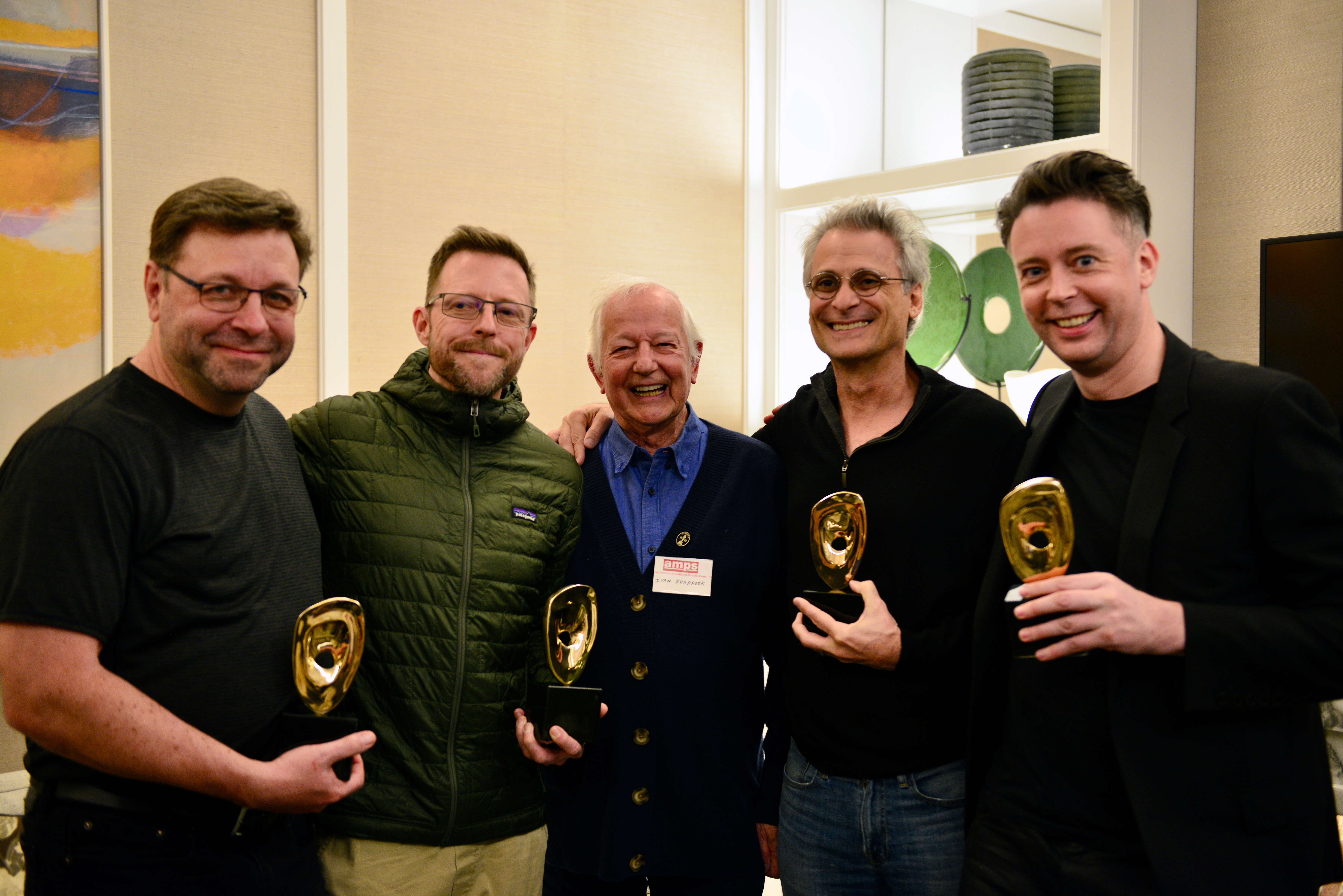 Ron Bartlett, Mac Ruth, Ivan Sharrock
Mark Mangini and Theo Green
NEWS SEARCH
Search all news articles...
NEWS
Some news items are only available to logged in Members.
---
BAFTA Craft Awards Nominations 2016
Wednesday, 23rd March 2016
BAFTA Television Craft Sound - Fiction in 2016
The Sound Of Music Live!
Kevin Duff, Andy Deacon, Sally Hesketh, Ben Milton

Fortitude
Rudi Buckle AMPS, Phil Barnes, Blair Jollands, Howard Bargroff AMPS

Doctor Foster
Stuart Hilliker, Jim Goddard, Billy Quinn AMPS, Tom Deane

Wolf Hall
Sound Team

The Enfield Haunting
Adrian Rhodes AMPS, Simon Farmer, Jamie Roden, Antony Bayman

London Spy
Scott Jones, Robert Brazier, Joseph Stracey, Ian Voigt AMPS

AMPS would like to congratulate all the Nominees for this Award.