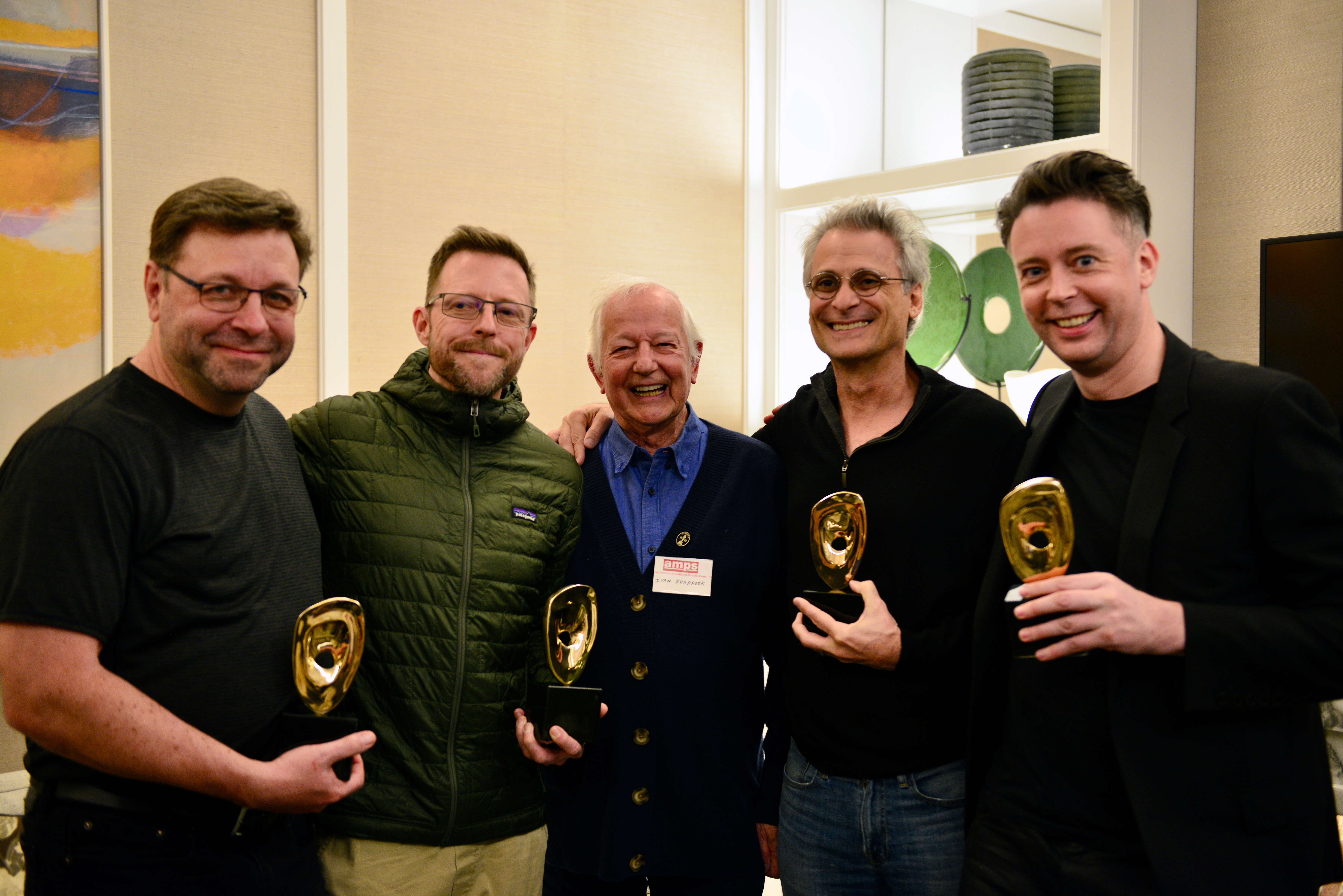 Ron Bartlett, Mac Ruth, Ivan Sharrock
Mark Mangini and Theo Green
NEWS SEARCH
Search all news articles...
NEWS
Some news items are only available to logged in Members.
---
AMPS Awards Presentation Evening
Thursday, 25th October 2018
Members gathered in The Lounge at Twickenham Studios on the evening of 25th October to celebrate the 5th Television Drama Awards. Chairman Rob Walker presented the trophies to the winners: John Rodda AMPS CAS, Matthew Skelding, Kenny Clark and Tim Cavagin AMPS for 'Black Mirror : USS Callister.'
A Q&A followed, where recipients were able to expand on their experiences working on Black Mirror. Certificates of Merit were also handed out to crew members who creatively contributed to the winning soundtrack. All those present enjoyed a very pleasant evening honouring the worthy winners. A full report will appear in next month's Newsletter.
AMPS Awards are Sponsorship by: Dolby, Sennheiser, Twickenham Studios and Goldcrest.
Click HERE to see more photos of the evening