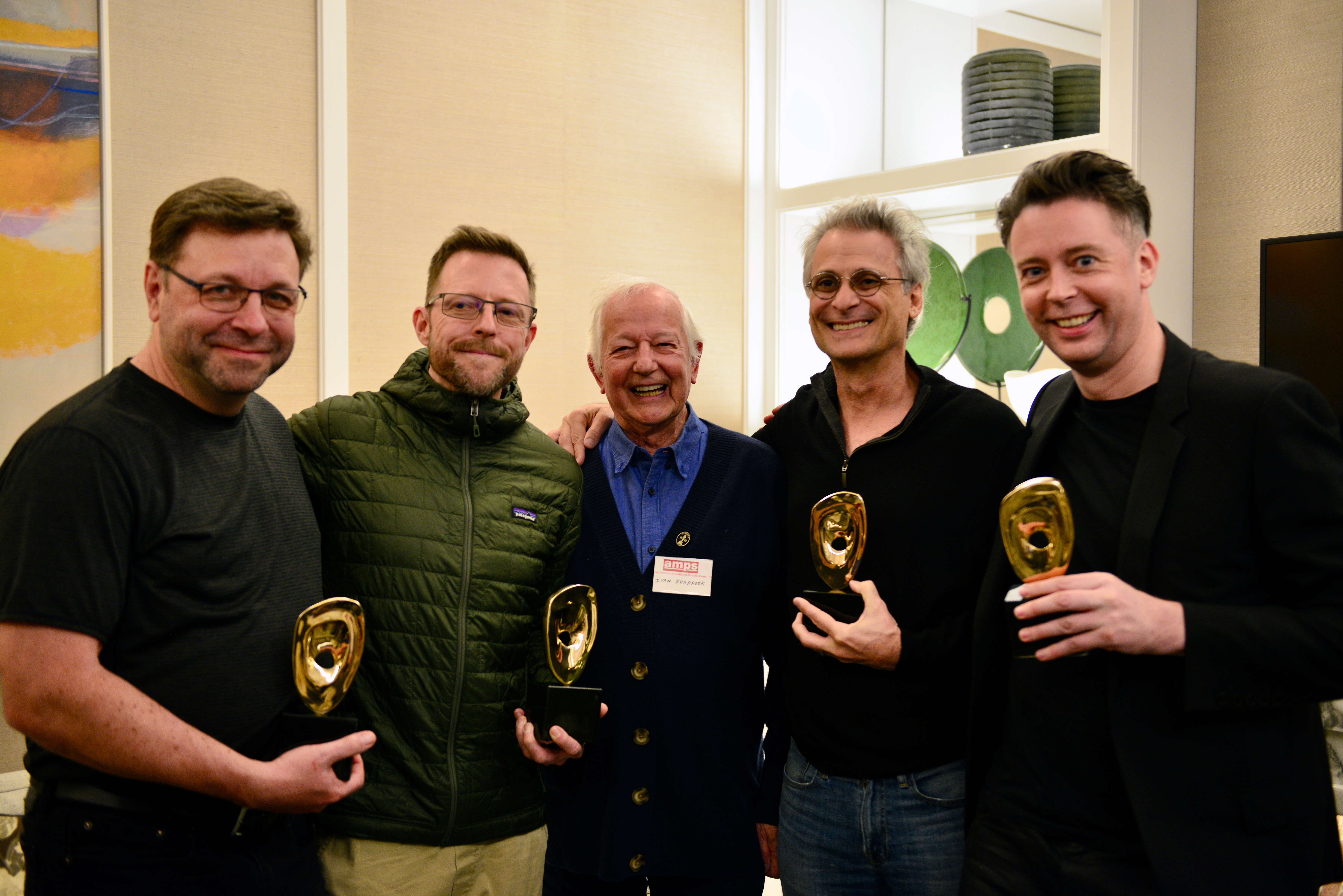 Ron Bartlett, Mac Ruth, Ivan Sharrock
Mark Mangini and Theo Green
NEWS SEARCH
Search all news articles...
NEWS
Some news items are only available to logged in Members.
---
NOMINATIONS FOR 8TH AMPS FILM AWARDS ANNOUNCED
Thursday, 18th February 2021
The Nominees for the 8th AMPS Film Awards are:
GREYHOUND
David Wyman
Betsy Lindell
Dave McMoyler
Warren Shaw
Michael Minkler

MANK
Drew Kunin
Michael Primmer
Kim Foscato
Ren Klyce
Jeremy Molod
David Parker

NEWS OF THE WORLD
John Pritchett
David M. Roberts
Rachael Tate
Oliver Tarney
Mike Prestwood Smith

SOUL
Cheryl Nardi
Ren Klyce
David Parker

SOUND OF METAL
Phillip Bladh
Jeremy Eisener
Michelle Crouttolenc
Nicolas Becker
Jaime Baksht
Congratulations to all involved. The final ballot among AMPS Voting Members opens Monday 22nd February and closes on Thursday 18th March. Please be sure to use your vote.

The AMPS awards for Television Drama, Factual Film and Technical Audio Products will be decided later in the year. Look out for the invitations to submit your suggestions.