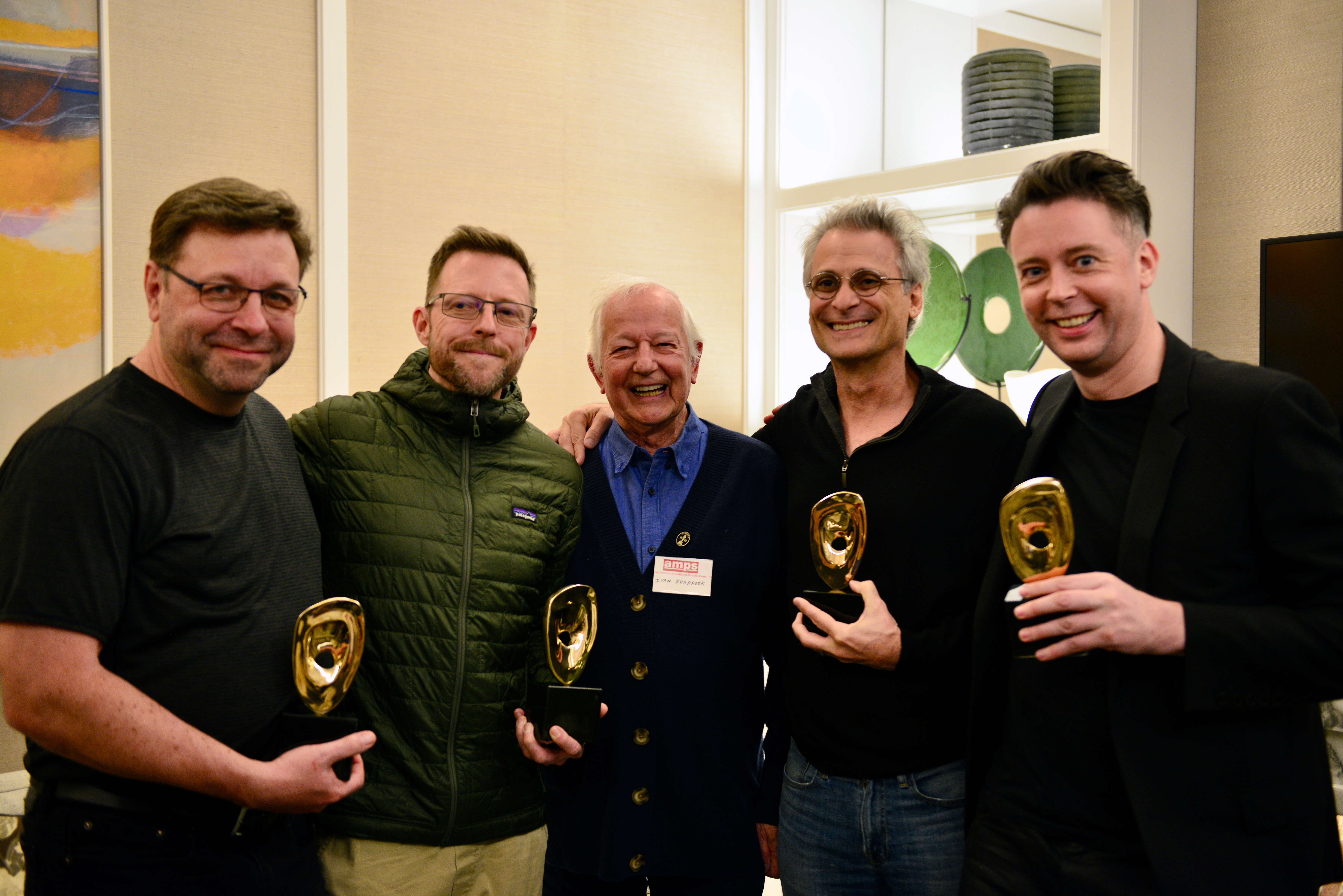 Ron Bartlett, Mac Ruth, Ivan Sharrock
Mark Mangini and Theo Green
NEWS SEARCH
Search all news articles...
NEWS
Some news items are only available to logged in Members.
---
The 5th Annual AMPS Film Sound Awards Winner Announced
Sunday, 11th February 2018
The AMPS Membership has voted 'Baby Driver' winner of the 5th Annual Award for Excellence in Sound for Feature Film. The innovative and extremely creative soundtrack drives the movie with energy from the start to the last frame of the end roller. The sound and action is brilliantly syncopated, resulting in a masterpiece of cinematic sound design and mixing. You will want to see it more than once and each viewing will reveal further delights.

AMPS congratulates our winners, Mary H. Ellis - Production Mixer, Julian Slater - Sound Designer and Tim Cavagin - Re-Recording Mixer.

All those who contributed to this brilliant soundtrack can be rightfully proud of this thoroughly deserved recognition by their fellow Sound Professionals, the voting membership of AMPS.

We hope this result is the forerunner to further success at the BAFTAs and OSCARS.
AMPS Film Awards are sponsored by DOLBY LABORATORIES.