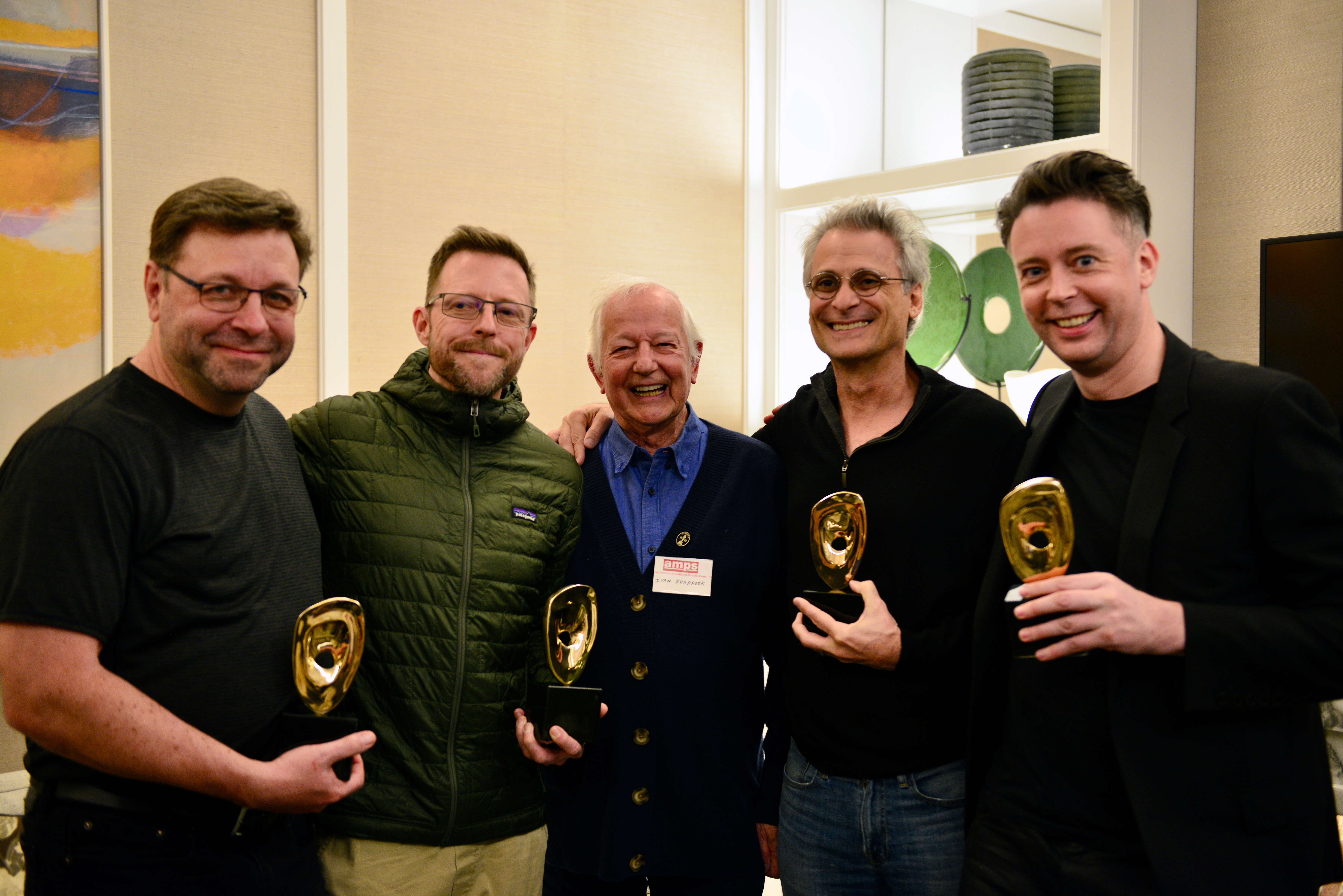 Ron Bartlett, Mac Ruth, Ivan Sharrock
Mark Mangini and Theo Green
NEWS SEARCH
Search all news articles...
NEWS
Some news items are only available to logged in Members.
---
AMPS CELEBRATES 4th ANNUAL AWARDS
Tuesday, 26th September 2017
The Television Drama Awards were presented at the Summer Awards Party on 26th September 2017. The party was held in Lounge at Twickenham Film Studios, where Maria Walker, Twickenham's Chief Operating Officer, made the presentations to the winners for 'The Night Manager': Dialogue Editor - Alex Sawyer, Supervising Sound Editor - Adam Armitage and Re-Recording Mixer Howard Bargroff AMPS. Production Sound Mixer Aitor Berenguer was unable to attend, his trophy will be forwarded to him. An interesting Q&A session followed, chaired by Laura Lovejoy AMPS.
Congratulations to all our Nominees and Winners.
For more photos please click here
AMPS Television Awards are sponsored by