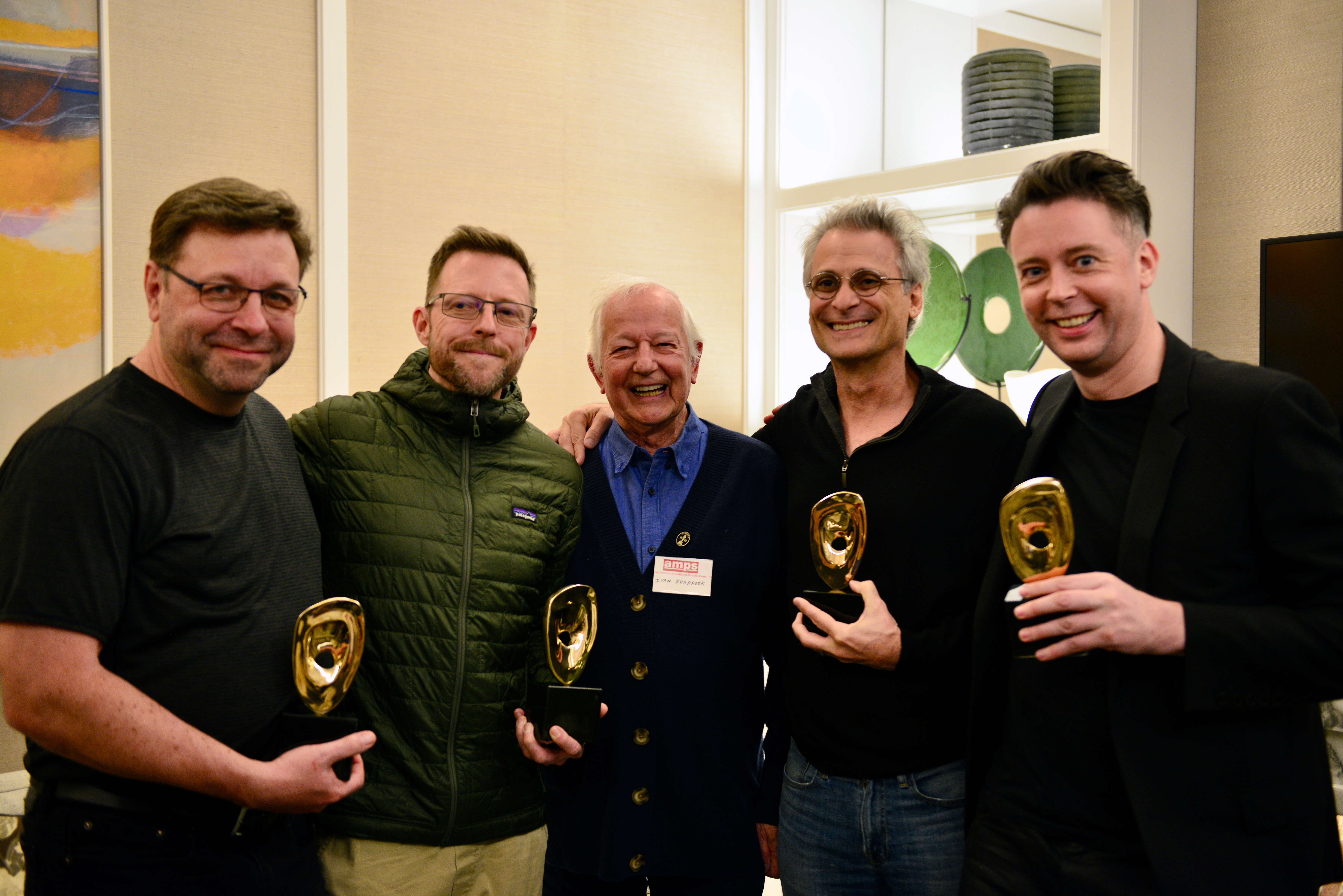 Ron Bartlett, Mac Ruth, Ivan Sharrock
Mark Mangini and Theo Green
NEWS SEARCH
Search all news articles...
NEWS
Some news items are only available to logged in Members.
---
AMPS 10th ANNUAL FEATURE FILM WINNER ANNOUNCED
Tuesday, 31st January 2023
The winner of the 10th annual AMPS Award for 'Excellence in Sound for a Feature Film' - 2023
ALL QUIET ON THE WESTERN FRONT
The winners will each receive the prestigious polished bronze trophy.
Congratulations to the winners:
Viktor Prášil
Ondřej Vondráček
Alexander Buck
Markus Stemler
Frank Kruse
Lars Ginzel
Stefan Korte
Thank you to our AMPS Awards sponsors: Dolby, Pinewood Group, Sennheiser and Bubblebee Industries.