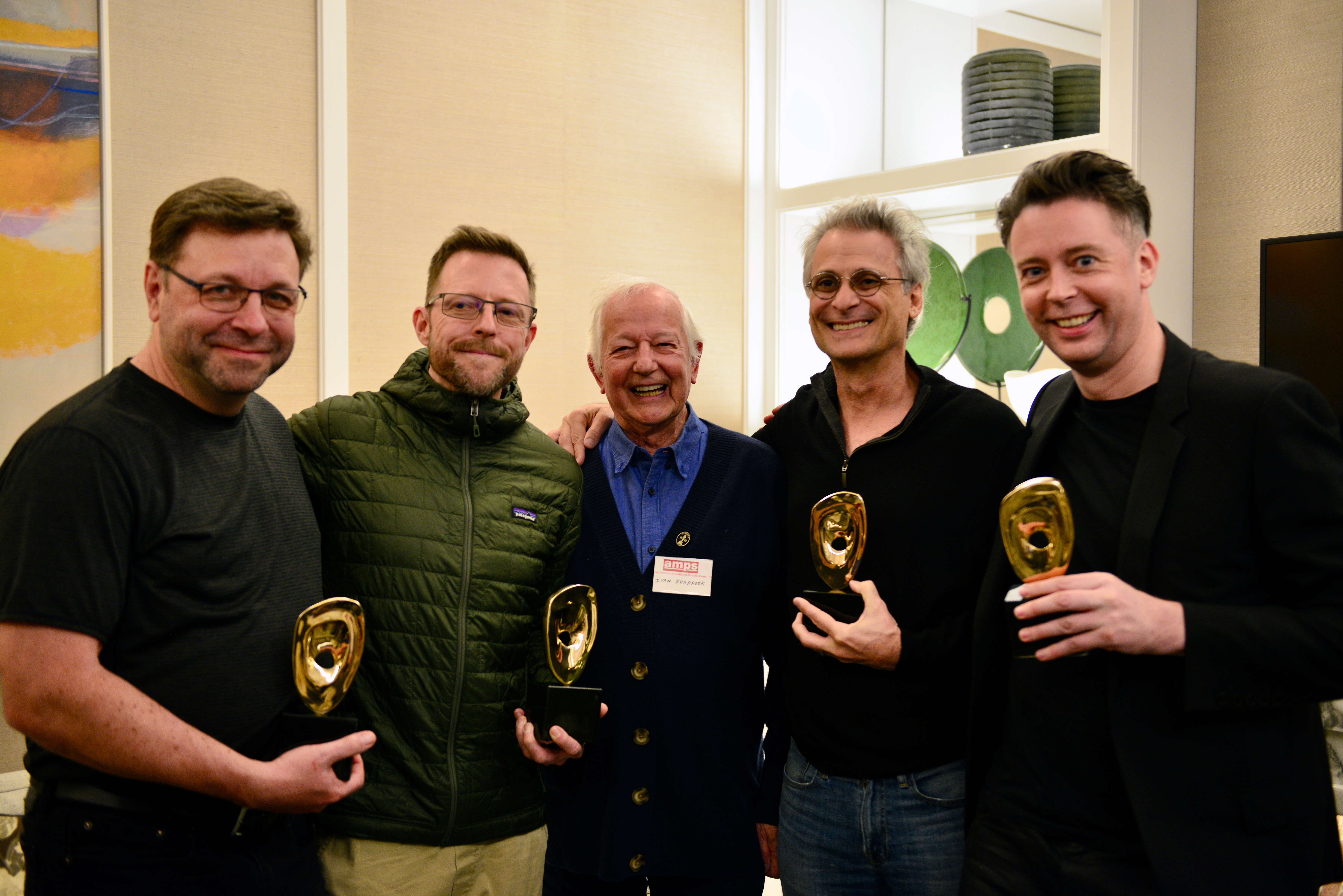 Ron Bartlett, Mac Ruth, Ivan Sharrock
Mark Mangini and Theo Green
NEWS SEARCH
Search all news articles...
NEWS
Some news items are only available to logged in Members.
---
AMPS ANNOUNCES NOMINEES FOR EXCELLENCE IN SOUND FOR A FEATURE FILM FOR THE 10th AMPS AWARDS
Tuesday, 17th January 2023
THE ASSOCIATION OF MOTION PICTURE SOUND AWARDS
SET CONTENDERS FOR
EXCELLENCE IN SOUND FOR A FEATURE FILM
LONDON, 17 JANUARY 2023: The ASSOCIATION OF MOTION PICTURE SOUND (AMPS) today announced its nominees for the 10th Annual Awards for Excellence in Sound for a Feature Film.
ALL QUIET ON THE WESTERN FRONT (A24),
AVATAR: THE WAY OF WATER (DISNEY),
ELVIS (WARNER BROS), THE BATMAN (WARNER BROS)
TOP GUN: MAVERICK (PARAMOUNT)
have been selected by AMPS Voting Members.
The UK-based Craft Guild is made up of over 500 award-winning creative talents working in the fields of Film, TV and Game.
AMPS Chair Andrew Wilson commented:
"AMPS congratulates all the submitted films. Our voting members strive to recognise craft excellence above all, and this is reflected in our nominations. Of the previous nine award winners, eight have gone on to win at BAFTA and six of those also won the Oscar. We look forward to announcing the result at the end of January."
Sponsors of the AMPS Awards are DOLBY LABORATORIES, PINEWOOD GROUP, SENNHEISER and BUBBLEBEE INDUSTRIES.