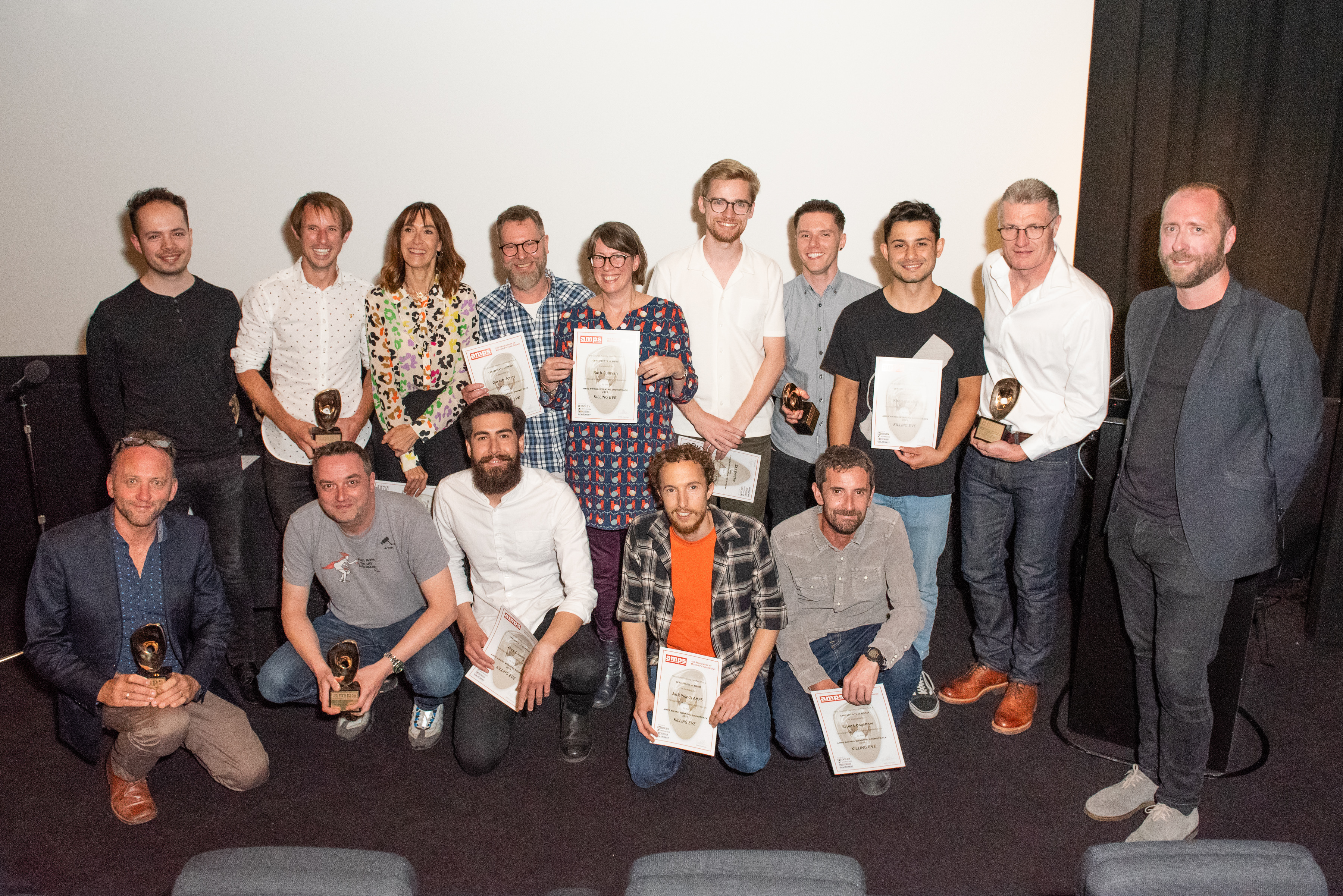 The Award winning team from 'Killing Eve'
NEWS SEARCH
Search all news articles...
NEWS
Some news items are only available to logged in Members.
---
Randy Thom receives award from AMPS
Monday, 16th July 2012
Randy Thom, two- time Oscar winning sound designer, has been presented with an honorary membership of The Association of Motion Picture Sound (AMPS) in recognition of his contribution to the Art of Motion Picture Sound. Randy is Director of Sound Design at Skywalker Sound in California and has been responsible for the sound design on dozens of Hollywood blockbusters including *Star Wars Episode VI, Harry Potter and the Goblet of Fire, Forrest Gump, The Right Stuff *and *The Incredibles*. He began to make the move into Film Sound in the late 1970's and his big break was working on the classic Apocalypse Now alongside the Oscar winning Editor and Sound Designer Walter Murch, who is another Honorary AMPS member. The presentation was made at the BFI in London on Monday the 25th of June, after Randy gave a talk entitled "Sound Design in Pre Production" to highlight the value of making the sound designers one of the first collaborators on every project. Randy has a great reputation and is well respected within the film industry so much so that his talk was sold out for over a month. Randy's visit to the UK has been arranged by Gianluca Sergi, Director of The Institute for Screen Industries Research at the University of Nottingham, and he is pleased to announce a presentation and Q&A with Randy at the University Park Campus on the afternoon of the 27th June.
Content
Please use this form to notify us about issues related to this web page.