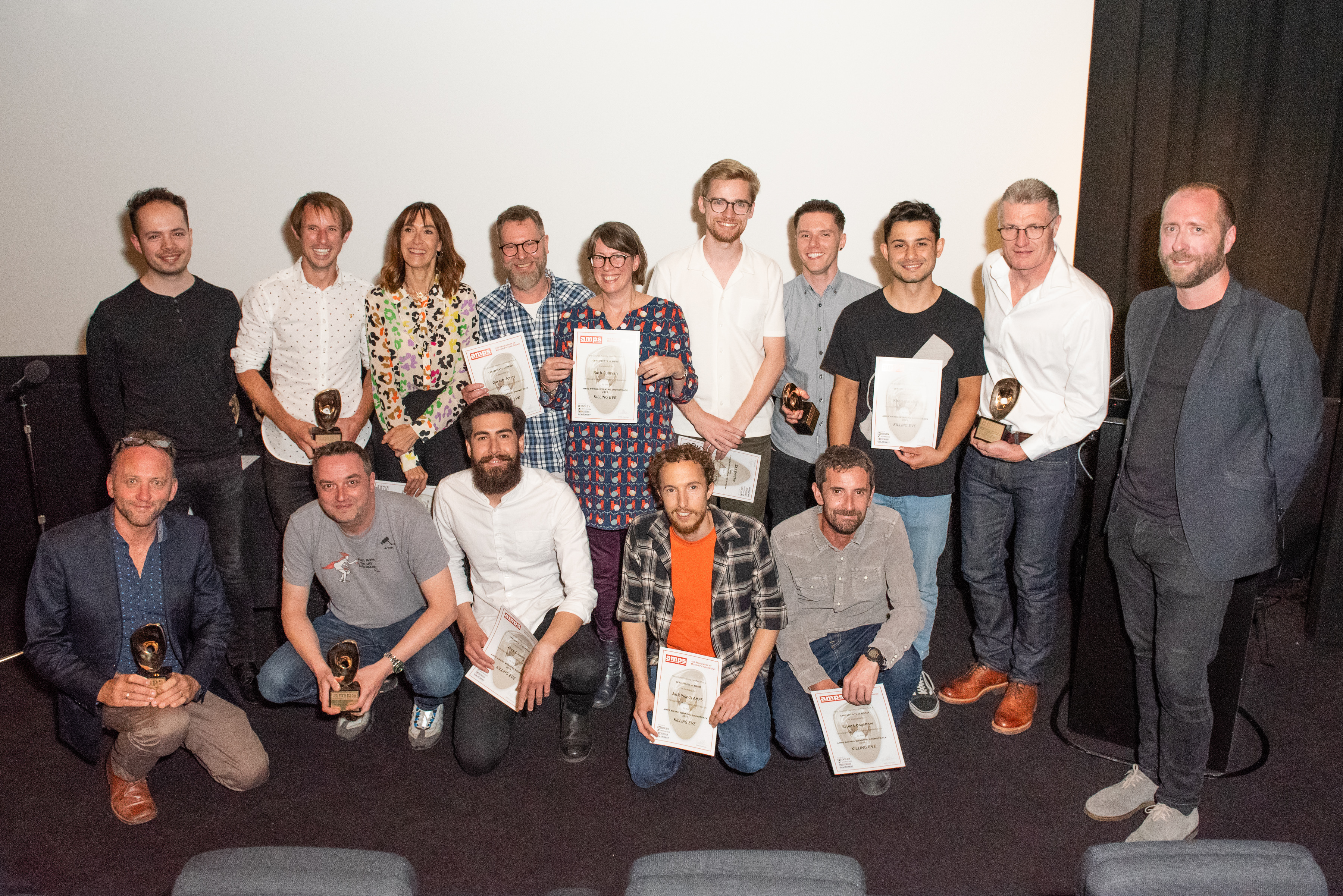 The Award winning team from 'Killing Eve'
NEWS SEARCH
Search all news articles...
NEWS
Some news items are only available to logged in Members.
---
The AMPS Awards - Voting now open
Monday, 6th January 2014
Voting is now open to decide the winner of the inaugural AMPS Award for Excellence in the Craft of Sound for a Feature Film. Eligible members taking part in the online election have until January 19th to make their choice. The membership of AMPS represents some of the most imaginative and highly experienced recording and sound-editing talent in the cinema and television industries. As such, the award nominees have been keen to acknowledge the value of their recognition by the Association. Peter Kurland, production sound mixer on the much anticipated new Coen brothers film "Inside Llewin Davis" said "This is excellent news and very exciting. I have a great deal of respect for your organization and its members who I have met or just enjoyed their work. It's quite an honour to have been nominated by AMPS, especially in your first year of giving awards!" His colleague on the same feature, re-recording mixer Greg Orloff thanked the AMPS members, stating "What a pleasure and an honour it is to be included in your inaugural awards year.You've nominated a fine and deserving group of films to be recognised for their exemplary sound work....Happy to be a part of it." "Captain Phillips" Supervising Sound Editor Oliver Tarney offered "Many thanks for the nomination, very much appreciated.", with fellow Brit Danny Hambrook, nominated for his work as Production Sound Mixer on Ron Howard's "Rush", found it "very flattering to be included among the list (of nominees)". The presentation of the first AMPS Award as the Association marks its twenty fifth year realises an ambition it has has had since inception. Next year, the intention is to expand the Awards to include other creative sound technicians, and present Awards for Television Sound.
Content
Please use this form to notify us about issues related to this web page.